You taste the sun in the heart of the city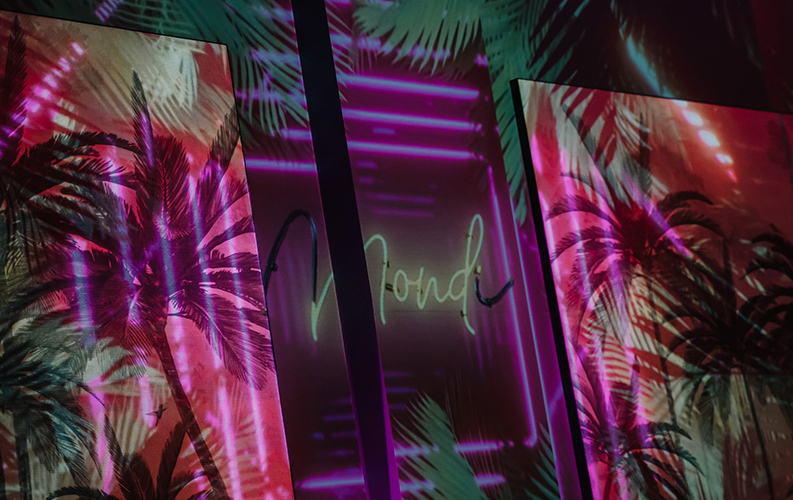 Celebrate the magic of Christmas
At Mondi, we believe in turning moments into memories, and this Christmas, we're set to embark on a culinary voyage that will make your holiday season truly unforgettable. Our culinary maestro, Chef Justin Niessen, has woven his expertise into every detail of our extraordinary 5-course Christmas menu. Each dish tells a story, capturing the essence of the Caribbean in a symphony of flavours.
Discover our Christmas Menu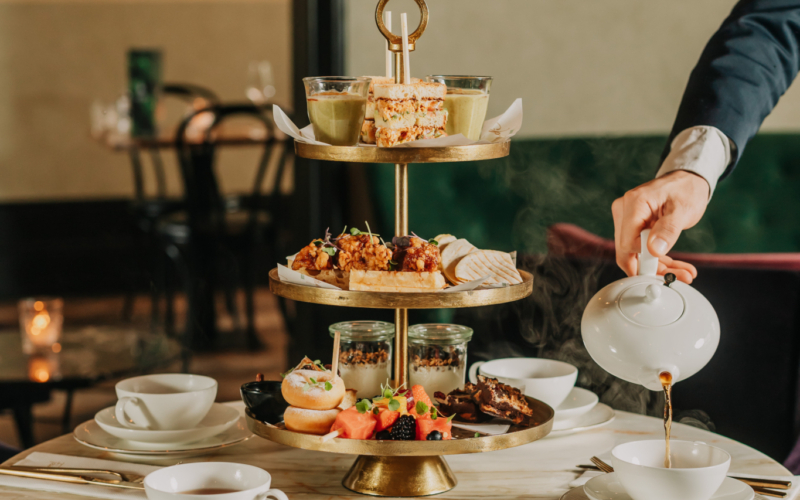 Discover Mondi's Caribbean High Tea!
Savour premium tea, freshly prepared sandwiches, delightful bites, and more in a unique setting at Mondi Amsterdam South. Available daily from 12:30 to 17:00.
More information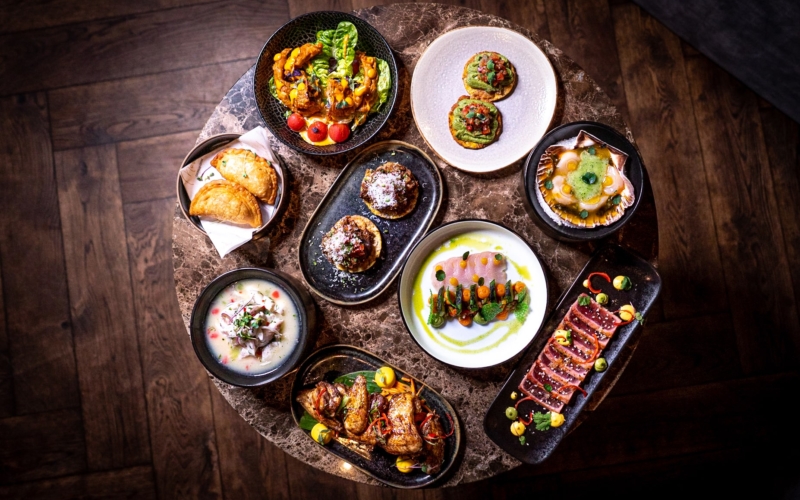 Everything prepared in the unique Mondi way
The Caribbean cuisine is characterized by the many influences from all over the world. African, Indian, Asian and European. To this tasty diversity Justin adds French sophistication and metropolitan delights. What emerges is a whole new experience: a Caribbean-inspired fusion cuisine. Where Caribbean dishes are translated into the fusion of Mondi and western dishes are given a tropical touch. You can enjoy chicken jerk or innovative recipes such as mussels in coconut. Everything prepared in the unique Mondi way. You can taste it all, because shared dining means mixing, discovering flavors and sharing together.
Mondi's bites are surprisingly pleasant like a windward breeze.
The College Hotel
The College is located in the heart of Amsterdam's museum quarter.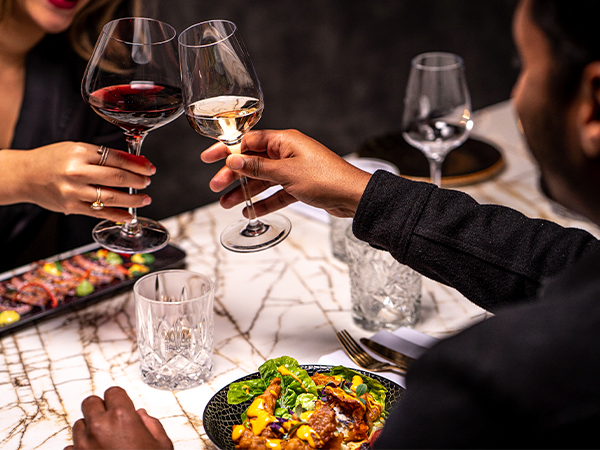 A boutique hotel, housed in one of the most beautiful national monuments in the city. In this 19th-century school building, travellers, urbanites and artists meet in an inspiring and creative environment. The bar of The College Hotel also functions as an art gallery and it is a stage for young Amsterdam talents.
Together with Mondi, The College Hotel offers you a complete experience. After a tropical appetizer on the terrace, you take a seat in the botanical atmosphere of the restaurant. Afterwards, you can relax with a cocktail at the bar or in the courtyard. We are not in a rush to get home: you can spend the night comfortably in one of the 40 luxurious rooms. This is how The College Hotel and Mondi bring the relaxed Caribbean vibe to Amsterdam.
---
More about the hotel