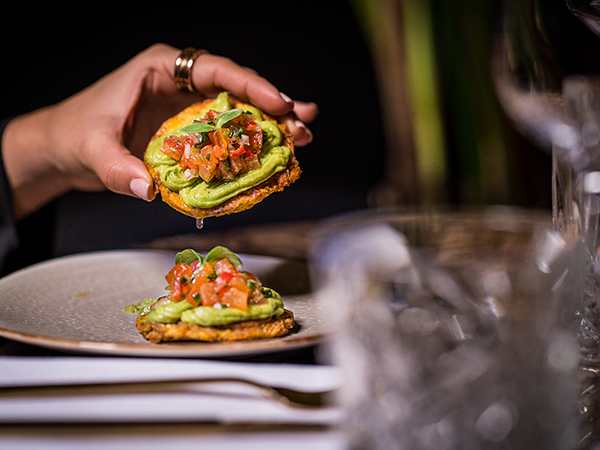 Caribbean Cuisine
"Bon bini in Mondi" Master Chef Justin Niessen welcomes you with a warm broad smile to his brand new restaurant located in The College Hotel, one of the most beautiful national monuments in Amsterdam. In a tropical environment you can enjoy top-level fine dining, with Caribbean cuisine and culture at the heart.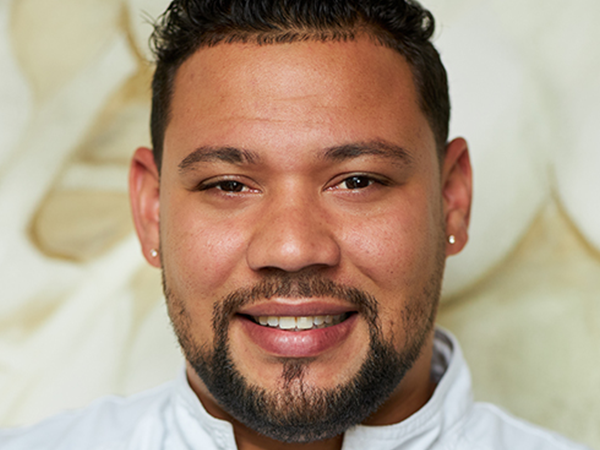 The Chef
Justin Niessen, born in 1990 in Willemstad, Curacao, has devoted himself entirely to his only real passion: cooking! 
The passionate entrepreneur is curious and open-minded. Two characteristics that go hand in hand and explain his eye fir opportunities, creation talent innovation and warm-hearted hospitality. 
Mondi offers Justin the stage to be himself. "Despite the fact that the basis of my dishes stems from my Caribbean roots, I always try to present innovative creations and combine challenging, surprising flavours that make my guests happy to return"  
"Mondi's tropical atmosphere allows my guests to escape from busy city life for a while. My dishes provide an unforgettable culinary journey through the Caribbean. Think of it as a mini vacation where you are pampered. It is not without reason that I consider hospitality to be of paramount importance. I want to give my guests a unique total experience, partly through the table preparation of a few signature dishes."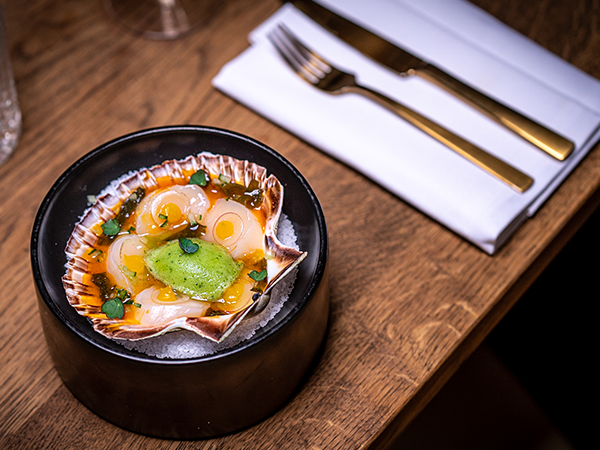 Tropical design
At Mondi you can enjoy the best the Caribbean has to offer. And that goes beyond your plate, the decoration also breathes the warmth of the Caribbean wave. Interior designer Martijn de Goede has translated the atmosphere of the Mondi into the interior in materials as well as in colors and patterns. Natural tones are interspersed with lavish design panels with botanical prints. Art from the islands adorns the walls and large exotic plants and palms complete the special holiday feeling. Through collaborations with Caribbean and Dutch artists, art is given a central place and creativity is paramount.