Caribbean High Tea Experience at Mondi Restaurants
Experience the Finest High Tea in Amsterdam
Discover Mondi's Caribbean High Tea, where tradition meets modernity in Amsterdam, with unique experiences in the city center and New West.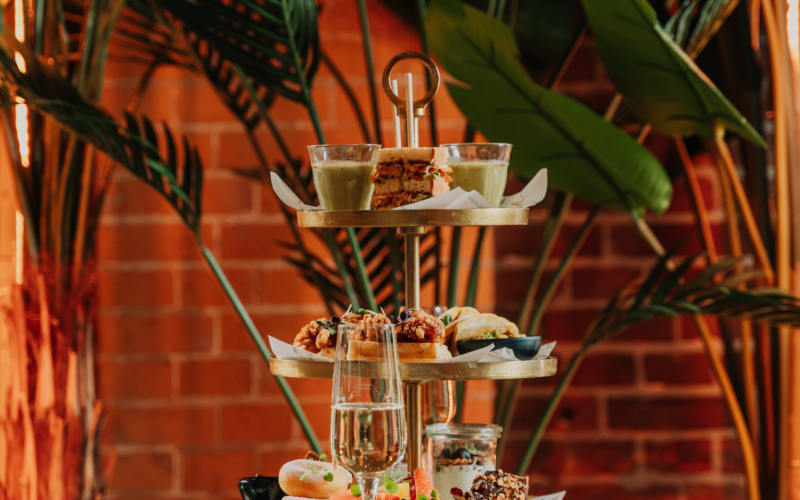 What can you expect?
Premium Quality Tea: Savor our selection of the finest tea flavors.
Sandwiches & Wraps: Freshly prepared and perfect for a light bite.
Chicken & Waffles: Irresistibly crispy fried chicken served with fluffy waffles, a mouthwatering delight.
Bites & Hot Items: A mix of warm and cold delicacies to enhance your experience.
Sweets: For those with a sweet tooth, a range of delightful treats.
And for those seeking an extra touch of luxury, you can choose between our "High Tea" or "High Tea Deluxe" options.
Reserve Your Spot
Ready to embark on a culinary journey? Click on the links below to reserve your High Tea experience at your preferred Mondi restaurant location.
Discover Mondi's High Tea in Amsterdam South and Amsterdam New West:
Looking for the best High Tea in Amsterdam? Look no further. Mondi's Caribbean High Tea experience is tailored to offer a blend of traditional and contemporary flavors, in a relaxed and elegant ambiance. Whether you're celebrating a special occasion or simply want to indulge, Mondi promises an unforgettable High Tea experience.