Mondi Pianobar & Restaurant at SkyBar 747
is open Wednesday, Thursday, Friday, Saturday & Sunday. Opening hours
Due to private events, we are closed on the following dates:
1-12-2022 / 08-12-2022 / 15-12-2022 / 16-12-2022
We appreciate it if you reserve your table in advance.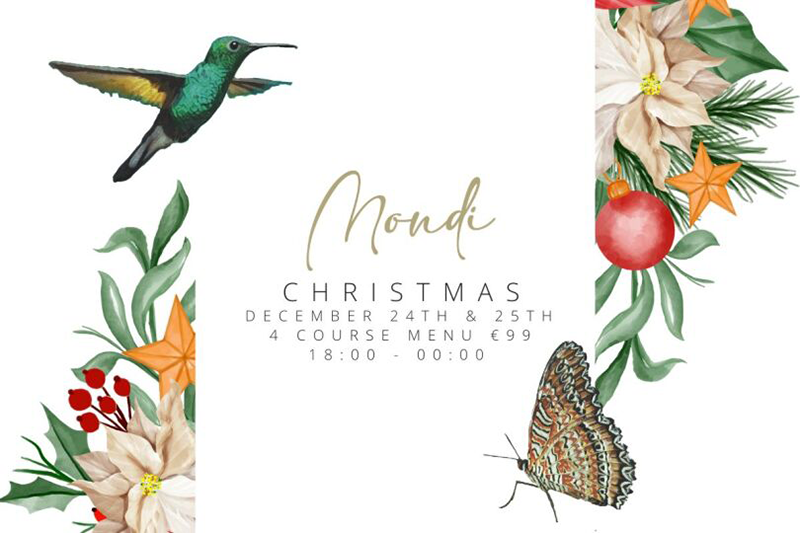 Live music, dinner and drinks in the piano bar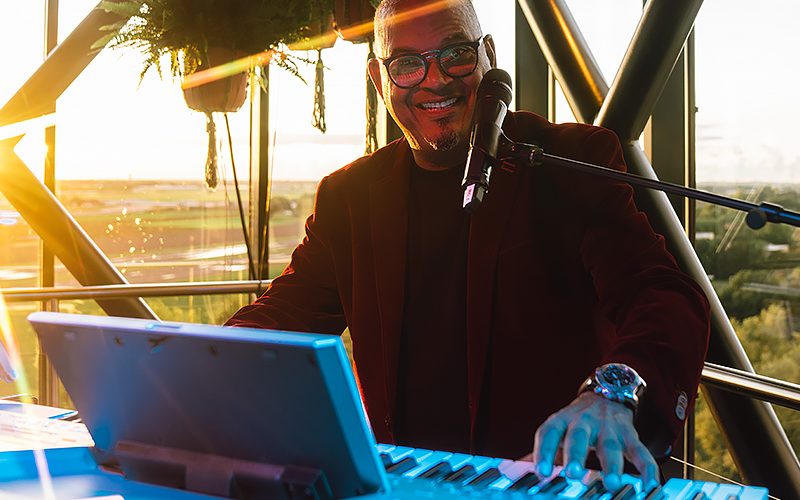 This Belongs To Everyone. Enjoy.
An entertainment experience (or piano bar) with an absolutely surreal view of Amsterdam, Badhoevedorp and Haarlem, unlike anything in the area. From the moment you step into the elevator at Corendon Plaza Hotel you will hear music that that will immediately activate the ambiance for the evening – jazz, soul, salsa, contemporary & more. Located on the ninth floor of the hotel ladies can feel free to wear those sometimes uncomfortable but beautiful heels as the location is accessible as well as the parking.
Book Your Table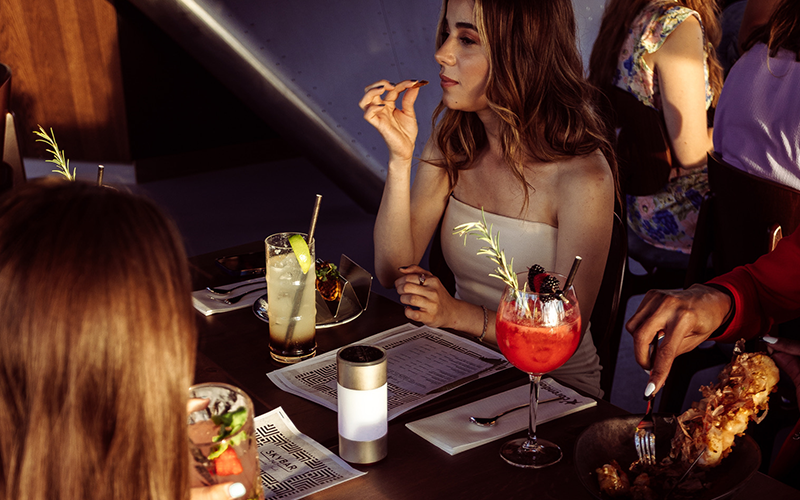 Every night at SkyBar 747
is a celebration and no two nights are ever the same. For this experience we give credit to a wide variety of music artists, parties, and guests who dare to perform. If you know all the lyrics to a song, join our stage, and if you don't know the lyrics… feel free to just grab your iPhone! We're open five nights a week from Wednesday to Sunday with the magic beginning at 18:00 every evening. With a programming curated by world-wide entertainer Juni Juliet, you can enjoy artists who are given the musical freedom they deserve, while dining deliciously and seeing incredible musicians perform night after night.
Book Your Table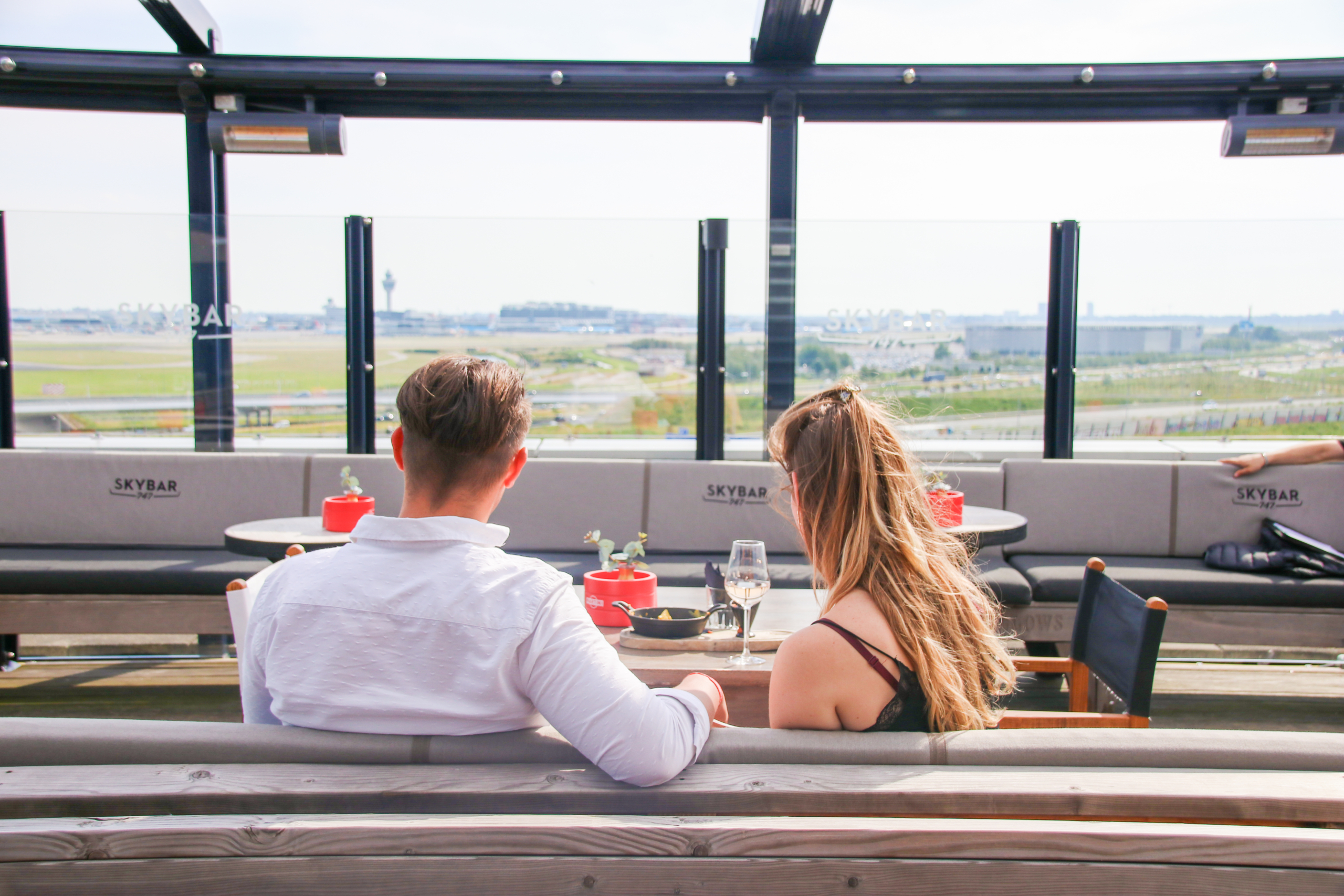 What Happens On The Rooftop, Stays On The Rooftop.
With a delicious cocktail in your hand, you can enjoy the panoramic view from our spacious roof terrace. Order a refreshing drink while you relax with friends on our lounge sofas. From the 9th floor you can admire the unique view over Schiphol and our capital. Our roof terrace is the ideal place for plane spotters.
Will we see you soon!
Book Your Table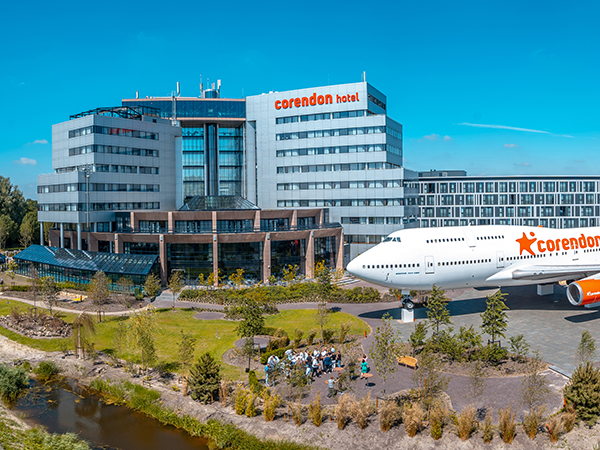 Corendon Plaza Amsterdam Airport
Corendon Plaza Amsterdam Schiphol Airport Hotel is located next to Amsterdam's ring roads A4 and A9. The traffic situation has changed considerably near the hotel. Please consult Google Maps for the right directions. Once arrived, the hotel provides a spacious parking facility with 470 parking spaces.
Parking at Corendon Plaza Amsterdam Schiphol Airport Hotel:
First 4 hours free parking
---
More about the hotel
SKYBAR 747 is an ideal venue for socializing while sipping on creative cocktails. The bar also offers a curated selection of wines, beers and premium liquors along side delectable bar bites. Take a seat, order a delicious cocktail and finish the weekend the right way with relaxed lounge music!