Mondi SkyBar & Terrace
Where Panoramic Views and Live Entertainment Come Together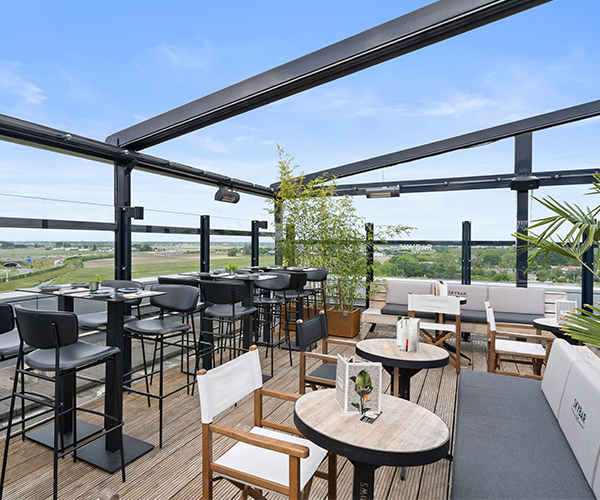 Welcome to Mondi SkyBar & Terrace
The ultimate spot to enjoy breathtaking views above Schiphol.
Strategically located in Badhoevedorp, between Schiphol Airport and Amsterdam, Mondi SkyBar & Terrace offers a unique experience. This stylish hotspot on the 9th floor of the Corendon Plaza Amsterdam Schiphol Airport hotel is the ideal place for socializing, enjoying a drink, and live music.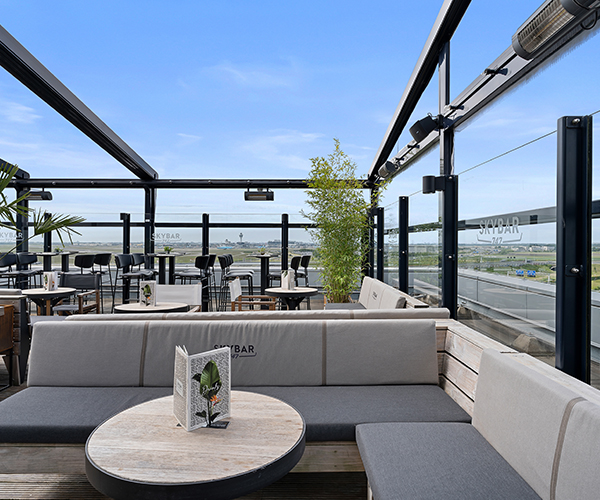 panoramic views over Amsterdam, Badhoevedorp, Haarlem, and Schiphol Airport
Here, you can watch the planes take off and land while enjoying your favorite drink.
The menu at Mondi SkyBar & Terrace boasts a wide range of creative and excellently crafted signature cocktails. In addition, we have a carefully selected assortment of wines and beers. The delicious international dishes with Caribbean influences are sure to tantalize your taste buds. From tacos and ceviche to BBQ Gamba and Baka Ribs, we have something for everyone.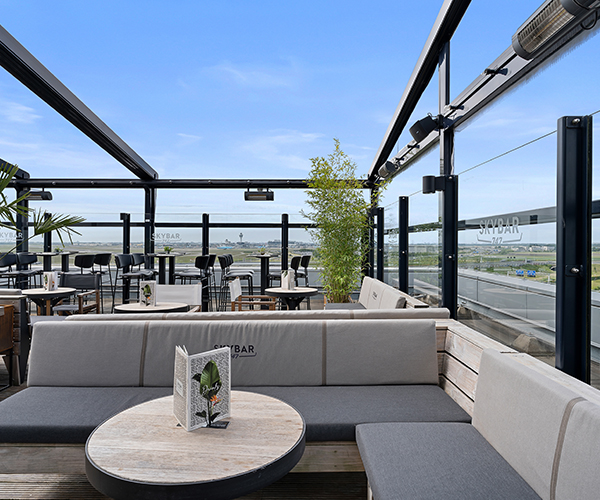 The atmosphere at Mondi SkyBar & Terrace
is relaxed yet stylish. The ambiance is enhanced from Wednesday to Sunday with live entertainment. Whether you're in the mood for piano music, jazz, soul, salsa, contemporary music, or something else – you can expect it all here.
While Mondi SkyBar & Terrace is mainly an indoor lounge with large panoramic windows, there's also a stunning outdoor rooftop terrace available when the weather permits.
Please be aware that an entrance fee applies on Friday and Saturday.
Given the location, Mondi SkyBar & Terrace is the perfect choice to start or end your visit to Amsterdam. While reservations are not mandatory, they are recommended to avoid disappointment. We look forward to welcoming you to Mondi SkyBar & Terrace for an unforgettable experience.