Mondi SkyBar 747
We appreciate it if you reserve your table in advance.
We will be closed due to private events on: 
November 29th from 10:00 – 19:00 
December 3rd from 16:00 – 00:00 
December 14th from 18:00-00:00
Live music, dinner and drinks in the piano bar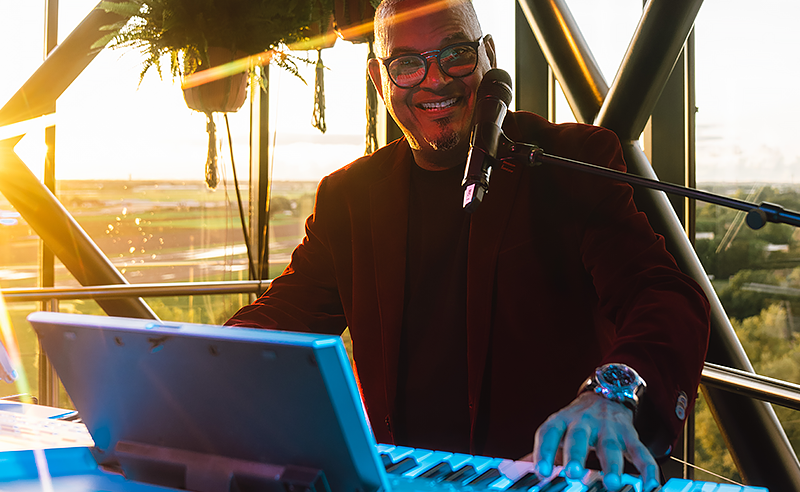 This Belongs To Everyone. Enjoy.
Welcome to Mondi Skybar747, where entertainment meets surreal views! Our piano bar offers an absolutely mind-blowing panorama of Amsterdam, Badhoevedorp, and Haarlem, like nothing you've ever seen in the area. As soon as you step into the elevator at Corendon Plaza Hotel, the enchanting music will transport you into the perfect ambiance for an unforgettable evening. Enjoy delicious Caribbean cuisine to get you ready to groove to the eclectic beats of jazz, soul, salsa, contemporary, and more. Located on the ninth floor of the hotel ladies can feel free to wear those sometimes uncomfortable but beautiful heels as the location is accessible as well as the parking.
*We are an adult friendly Piano Bar & Restaurant. During dinner, children as of 12 years are welcome, accompanied by an adult to enjoy our food until 10:00 pm.
Book Your Table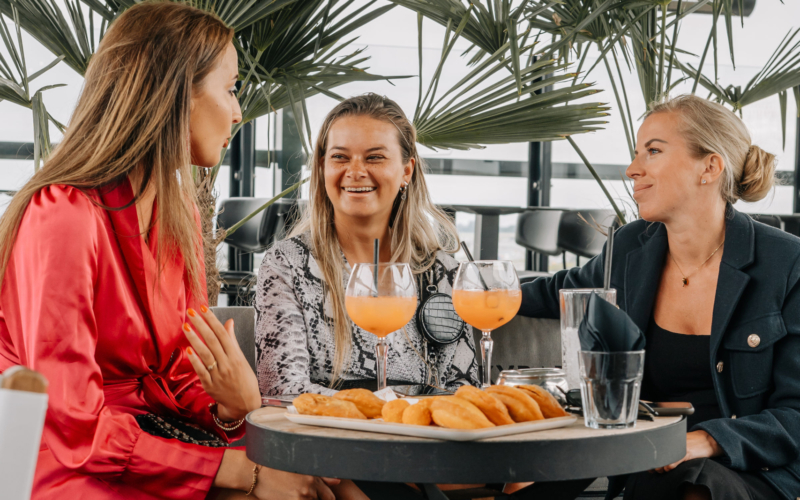 The ultimate place to enjoy breathtaking views above Schiphol.
Mondi SkyBar & Terrace, strategically located in Badhoevedorp between Schiphol Airport and Amsterdam, offers a unique experience. This stylish hotspot on the 9th floor of the Corendon Amsterdam Schiphol Airport hotel is the perfect place for a social gathering, a drink, and live music."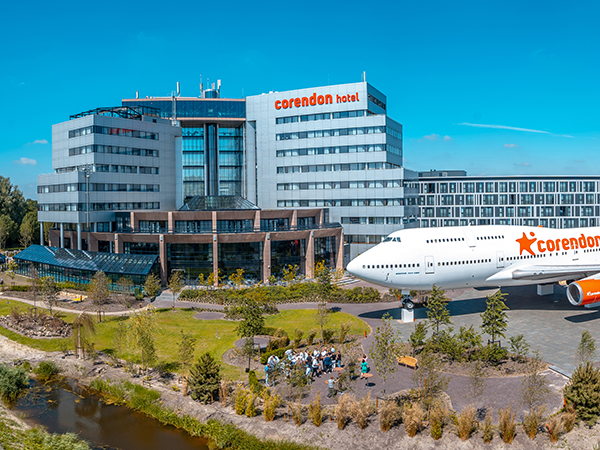 Corendon Plaza Amsterdam Airport
Corendon Amsterdam Schiphol Airport Hotel is located next to Amsterdam's ring roads A4 and A9. The traffic situation has changed considerably near the hotel. Please consult Google Maps for the right directions. Once arrived, the hotel provides a spacious parking facility with 470 parking spaces.
Parking at Corendon Amsterdam Schiphol Airport Hotel:
First 4 hours free parking
---
More about the hotel
SKYBAR 747 is an ideal venue for socializing while sipping on creative cocktails. The bar also offers a curated selection of wines, beers and premium liquors along side delectable bar bites. Take a seat, order a delicious cocktail and finish the weekend the right way with relaxed lounge music!